Attached dossier
Name : Vladimir
Surname : Antonov
Middle name : Aleksandrovich
Post : Former owner of Snoras
German Gorbuntsov, a former influential banker, addressed the Investigative Committee of the Russian Federation with a written admission of guilt. He claims having participated in contracting the murder attempt on Aleksandr Antonov, Convers Group co-owner and the father of recently arrested in London Vladimir Antonov, co-owner of Saab car manufacturer and of Portsmouth English football club.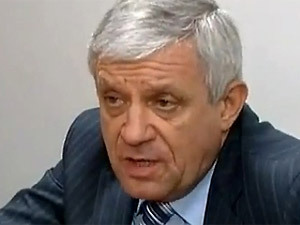 Aleksandr Antonov
As a result of the 2009 shooting attack by killers, Antonov Sr. became handicap. Gorbuntsov claims to have played a minor role in the attack, referring to a banker Petr Chuvilin and to Sergey Mendeleyev, Investbank and STB bank co-owner and Spartak hockey club board chairman, as the main contractors. The Investigative Committee is officially checking the information stated by Gorbuntsov in his written admission of guilt. However, everything in this story has long been clear to the police. Contractors would have long been arrested but for one fact. Allegedly, a major role in the murder attempt was played by Chechnya Republic President Ramzan Kadyrov's "right hand", Adam Delimkhanov. Here is Rumafia version of the mentioned crime, now investigated by security services of the Russian Federation.
All those whose names were mentioned in connection to the murder attempt have long been involved in shady activities of Russian banks, taking part in money laundering and transactions of large sums of money. Among active members of the Antonovs' shady team there were Viktor Yampolsky and Sergey Mendeleyev. Yampolsky was a business partner in their banking activities and Mendeleyev was a top-manager. Chuvilin and Gorbuntsov's banking team had friendly relations with the Antonovs. The two clans sold banks to each other, shared money laundering schemes, etc. One of the deals between the two clans was the Antonovs selling Stolichny Torgovy Bank (STB) to Chuvilin and Gorbuntsov. The atmosphere during singing the agreement was friendly. Moreover, Sergey Mendeleyev, appointed by the Antonovs, retained his top executive position in the bank.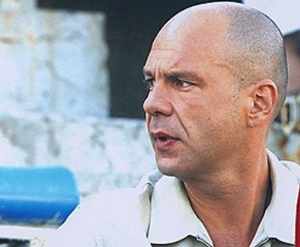 Evgeny Dvorskin
Chuvilin, Gorbuntsov and their partner Evgeny Dvorskin, a shady finance expert, for over a year used STB for various illegal transactions until they faced a major problem. At some point of time Andrei Krapivin, an advisor on banking to Russian Railroads president Vladimir Yakunin, deposited 660 million dollars on the account of the railroad state monopoly in the bank. High interest rates added annually to the sum the bank owed the railroad company finally reaching $1 billion. In 2008 Krapivin suddenly refused to prolong term of the deposit and demanded that the bank paid out the money. By that time all those involved in shady activities had long used the sum on Russian Railroads account for their needs. Chuvilin, Gorbuntsov, and Evgeny Dvorskin decided to use their government, FSB and Central Bank connections to solve the issue. Yakunin in his turn addressed directly the Prime Minister Vladimir Putin.
As a result, all the people related to STB activities, including Mendeleyev, had to undertake reimbursing the billion dollars owed to the railroad company. Furthermore, the Antonovs were also to contribute and to pay out $100 million they had used while owning the bank to acquire foreign assets including SAAB car manufacturer.
Aleksandr and Viktor Antonov refused to pay, so did Yampolsky. They cited two reasons for the refusal. The first one was that Chuvilin and Gorbuntsov knew about the Russian Railroads deposit when buying STB, so nobody tricked them. The second reason was that it had been a year since the agreement was signed and during that year the buyers used the bank as they pleased, putting claims forward only now. A major conflict burst out and Chuvilin decided to resort to big wheels.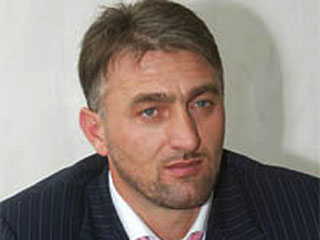 Adam Delimkhanov
At that point of time he was working on promoting ZATO-bank, in which head of the Chechen Republic Ramzan Kadyrov was to become a shadow co-owner. The financial institution was established with the help of the funds taken from the STB account of Russian Railroads and budgetary funds to which Kadyrov referred to as "money sent to the republic by Allah". Chuvilin was even appointed an advisor to the head of the republic. He complained about the Antonovs directly to Kadyrov, pointing out that their reluctance to participate in paying out the missing money could harm ZATO-bank as well. Kadyrov instructed his Moscow "right hand", State Duma deputy Adam Delimkhanov, to sort out the issue.
Chuvilin invited the Antonovs to meet with him on 28 January 2009 in Zolotoy restaurant on Kutuzovsky Prospekt. He came there with Adam Delimkhanov. The MP threatened the Antonovs saying that a criminal case would be instituted against them in Chechnya and that they would be arrested and taken to a prison in Chechnya, a republic that could be called autonomous de-facto. At the end of their conversation Delimkhanov said the following: "You will not only pay out the $100 million, but you will give us everything you own and that still will not be enough".
Aleksandr and Viktor Antonov reported the threat by the Chechen deputy and Chuvilin to the head of FSB and to the Prosecutor General. Delimkhanov found out about that immediately. The Antonovs believe that at that time State Duma deputy Delimkhanov had several teams of killers in Moscow who were organizing assassination of the Yamadaev brothers. One of the teams was headed by Gilani Shepiev, former mayor of Grozny nicknamed Bastion. As a result he was entrusted to begin organizing the assassination of Aleksandr Antonov. The contractors assumed that after the death of the father, Viktor would become more willing to pay out the demanded $100 million.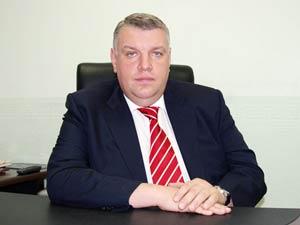 Petr Chuvilin
In early 2009, however, a conflict arose between Delimkhanov and Shepiev, who suddenly required doubling his pay for shooting Antonov. As a result, the murder was contacted to a more easy to deal with group of Chechen residents including Elim-Pashi Khatsuev, Aslambek Dadaev, and Timur Isaev, who in September 2008 successfully performed a contact to murder Duma ex-deputy Ruslan Yamadaev. Shepiev became an unwanted person to be eliminated. Delimkhanov's men convinced a gunman on Bastion's team, Khalid Molochaev, to do that, and at night on 5 February 2009 in Moscow Molochaev shot his boss Shepiev.
On 11 March 2009 a killer in a vehicle opened fire at Aleksandr Antonov on Raspletin Street. Both the Convers Bank board of trustees chairman and his bodyguard Aleksandr Komarov were wounded, but both lived. Later investigators found out that it was Timur Isaev who was shooting and Aslanbek Dadaev who was driving the car. Immediately after the murder attempt the Antonovs left Moscow and settled in London. Aleksandr Antonov, who had five wounds, became handicap.
All those connected to STB who remained in Russia constantly argued with each other. Chuvilin and Mendeleyev found common grounds with Krapivin and all together forced Gorbuntsov to pay out the missing billion dollars. Andrey Krapivin, advisor to Russian Railroads head, sent a friend of his, Boris Usherovich, to STB where Usherovich took the post of deputy chairman of the board of trustees. While working at the bank, he used to speak about his criminal connections.
About kingpin Miksim Kurochkin nicknamed Maks Besheny ("besheny" is Russian for "crazy"), who in 2007 was shot by a sniper when Besheny was convoyed out of a court in Kiev. One day Usherovich invited for a conversation Larisa Gorbuntsova, the wife of German Gorbuntsov who preferred to register most of his assets as those belonging to his wife. The following events were in keeping with the best traditions of the 1990s.
In the office apart from Usherovich there were four tough-looking men whom he introduced as members of Solntsevskaya gang. STB deputy board of trustees chairman made it clear that the folder on his desk contained documents transferring all of the couple's assets into the ownership of other people and that Larisa must sign them. To be more convincing the gang men showed that they had guns. After that Usherovich told Larisa what future her family would have if she refused. According to the claim the couple filed to law enforcement agencies, STB deputy board of trustees chairman promised that Larisa would be kidnapped from the very office, that the Gorbuntsovs' son would be put behind bars over a framed-up case, and their house in Gorki-1 would be burned down next night.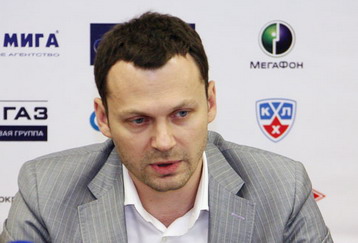 Sergey Mendeleyev
As a result, Larisa signed all the documents and a few days later her husband also signed similar paperwork in similar circumstances. In their claim filed to law enforcers, the Gorbuntsovs say that they were thus deprived of a sports centre Dvorets Sporta Sokolniki CJSC, Industrial Financial Group STB CJSC, two land plots in Odintsovsky district, 100 thousand sq. metres of sales premises, shares in six banks and six factories. Total financial damage to the Gorbuntsovs was estimated at one billion dollars, a relevant sum for the whole STB story. The spouses filed the claim when they were already abroad, having hastily fled from Russia. However, Russian law enforcement officials dismissed the claim and did not initiate any criminal proceedings.
In early 2012 German Gorbuntsov decided to make a bold move. His lawyer handed Gorbuntsov's written admission of guilt to the Investigative Committee of the Russian Federation. In this paper the banker tells about his participation in the organization a murder attempt on Aleksandr Antonov, and asks for state protection since he is apprehensive for his life. According to Gorbuntsov, he was only a witness during a conversation when the murder attempt was discussed, and Chuvilin and Mendeleyev were those who contracted the crime. It is noteworthy that Mendeleyev has recently been considered to be in friendly relations with the Antonovs and still keeps on good terms with them. According to Gorbuntsov, after eliminating Antonov Sr., Chuvilin and Mendeleyev not only would have forced his son to pay out the $100 million, but were also going to lay hands on the banks owned by the Antonovs, especially Investbank.
Gorbuntsov did not disclose any facts concerning the role Delimkhanov played in the murder attempt so as to let the investigators get a green light to start an investigation. He only mentions him in a neutral context pointing that Delimkhanov was a mediator in the negotiations with the Antonovs. Not a single word point to his possible involvement in the murder attempt.
In fact, Russian security forces knew who contracted the murder attempt and other details before the information was provided by Gorbuntsov. However, their version has it that Gorbuntsov and Chuvilin were the main contractors. Nevertheless, there is nothing they can do because of the involvement of Delimkhanov backed by Chechnya president Kadyrov, who enjoys full support of Vladimir Putin.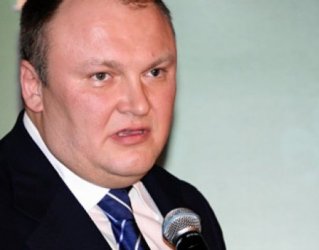 German Gorbuntsov
It is possible that having received Gorbuntsov's written admission of guilt the Investigative Committee will try to put behind bars those who contracted the crime and leave Delimkhanov out of the investigation. According to the information collected by Rumafia, in early 2012 Investigative Committee chairman Aleksandr Bastrykin requested his subordinates to prepare a secret file concerning the case because President Dmitry Medvedev had asked him to make a report on it. Bastrykin and Medvedev had a meeting on 26 January. There is no information whether they discussed the delicate task the investigation poses.
As for the two men Gorbuntsov pointed to as the murder contractors, Chuvilin had long been dismissed as advisor to Ramzan Kadyrov and is hiding somewhere abroad. It is unlikely that he would return to Russia. Sergey Mendeleyev had been summoned for questioning by the Investigative Committee.