2011-05-27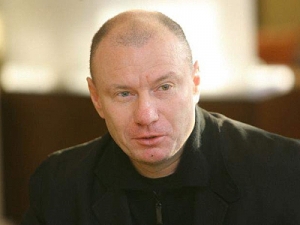 At the end of April co-owners of Russia's aluminum giant United Co. RusAl Viktor Vekselberg and Leonard Blavatnik made unofficial offer to Vladimir Potanin to buy his 30% stake in Norilsk Nickel for a market price of $17b, but Potanin refused.
Oleg Deripaska, who controls UC RusAl, co-owner of Evraz Group Roman Abramovich, and co-owner of UC RusAl Mikhail Prokhorov were also ready to take part in the deal and form a consortium.
Officials of Interros Holding Co. said Potanin's company did not receive the offer. Potanin has already rejected a number of offers to sell his stake in Norilsk Nickel. According to sources close to Potanin, Vekselberg and Blavatnik made an offer to sell their own 15.8% of shares of RusAl in a bid to bring an end to the conflict of shareholders. But Potanin rejected the offer.
In order to stop conflict between two shareholders, Vekselberg and Blavatnik 3 months ago offered to hold negotiations and buy Potanin's stake, which would have given way to merger of RusAl and Norilsk Nickel.
In October 2010, according to the Russian Mafia (rumafia.com), Potanin made an offer to RusAl to buy 25% of shares of Norilsk Nickel for $9b, but RusAl rejected the offer. At the same time Potanin's aluminum holding rejected the offer of Norilsk Nickel to buy 20% of the company for $12.8b. Minority shareholders of RusAl (Vekselberg, Blavatnik and Prokhorov) were willing to accept the offer, but Deripaska and Glencore rejected it.
Active phase of the war has passed, but the shareholders are still in feud.